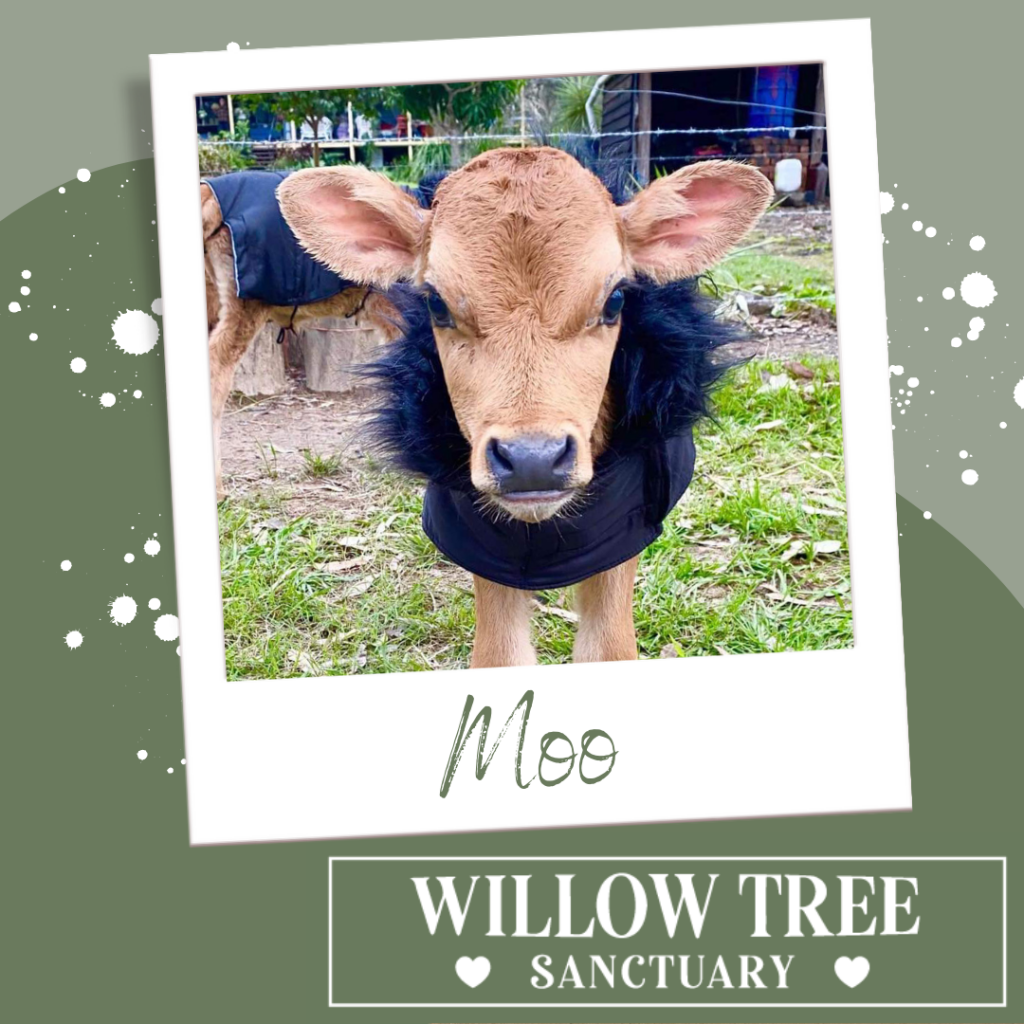 Adopt a calf
Name: MooBreed: Jersey Age: Less than a week Approx Weight: Everything Medical Notes: Requires bottle feeding twice daily. Will require banding and vaccinations when of age. Behavioural Notes None Location Brisbane, Byron Bay & Surrounds Adoption Price $150 per calf
Once again, we are deep in calving season, where many Mothers give birth to babies- babies that will die if born male.
Male calves are the waste products of the dairy industry, often bolted at birth and left in the field to die a slow death.
In recent times, Willow Tree Sanctuary has been working with Dairy Farmers to change this narrative for male poddy calves.
These calves will require twice daily bottle feeding until they learn to graze on their own.
We intend for our friends to live out their full 20-25-year life span, existing for their own purpose as pets and lawn mowers. Not as food or for on sale.
– Forever safe under the Willow Tree.